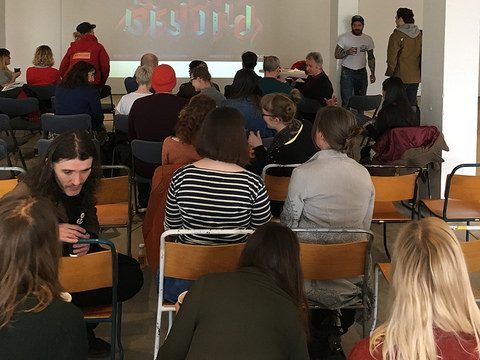 For the past three months, the Whisky Bond has been home to Glasgow's series of CreativeMornings breakfast lectures. The early risers of the creative community have been joining us at 8.30am every last Friday of the month to hear from some of Glasgow's local leading practitioners in the creative and cultural industries – generously supplied with only the best espresso from Piece, of course (we couldn't do it without).
Founded in 2008, CreativeMornings is a worldwide network of 165 participating cities. Following CreativeMornings Edinburgh, we are now the second official city in Scotland. Created to open up the creative communities of the world there are over 16,000 morning people who attend an event each month with over 4,000 talks now online.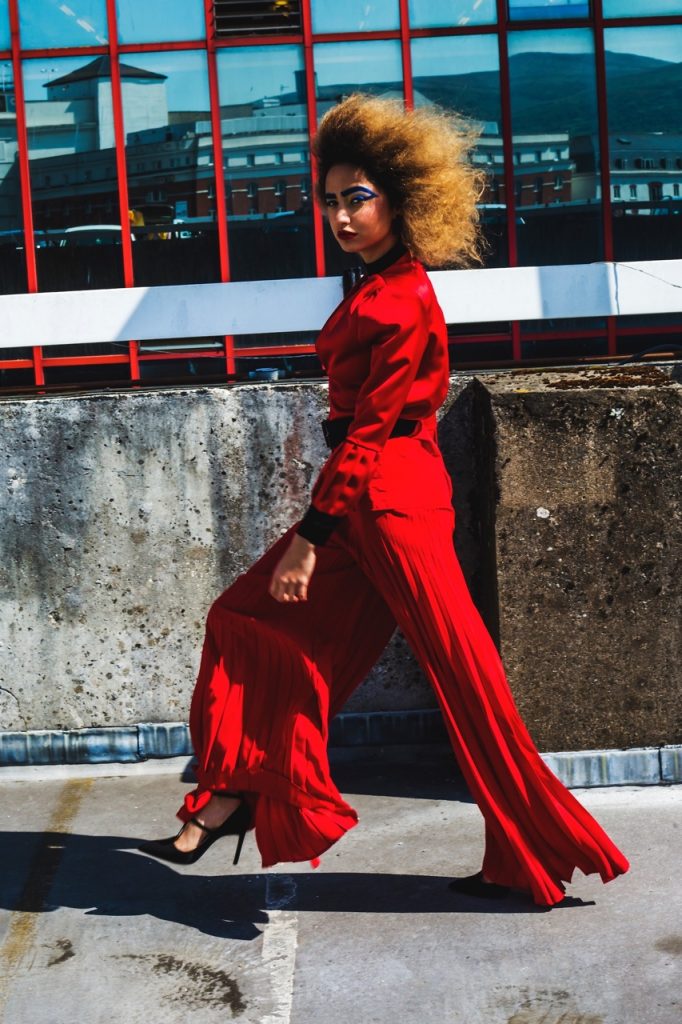 Each month's talk is tailored towards a certain theme that every city participating around the world responds to. So far we've had talks around the theme of Moments, Taboo and Beyond. For Moments in February, photographer Big Bad Llama took us through his inspiring story with moments captured in personal and professional photographs. For Taboo in March, we tackled the important issue of mental health in the creative sector with Theatre Nemo and for April's Beyond sign painter Ciaran Glöbel gave a talk about his work whilst Alice Dansey-Wright hand painted the attendants' denim.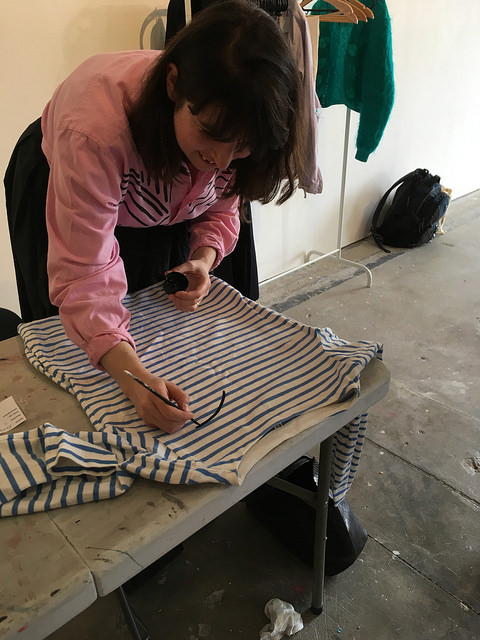 "Kicking off our CreativeMornings Glasgow talks at The Whisky Bond has been without a doubt an amazing start to our chapter – not just because of how conducive of creative magic the space is – but also because the creative community who call TWB home have been so supportive each Friday morning by stopping by to the events before heading to their studios." – Sophie Amono, CreativeMornings Glasgow host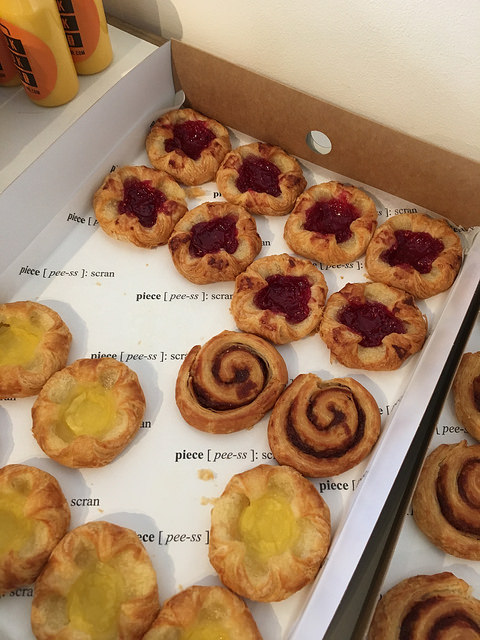 For more information about the lecture series, check out Glasgow's chapter page here. You can also follow CreativeMornings Glasgow on Twitter for regular updates and commentary on the global themes for the talks.